FEBRUARY GIVEAWAYS
Kiss & Kill Facebook Event
Do you LOVE Audio Books? You're invited to our Spectacular AUDIOBOOK Valentine's Day Facebook Party with plenty of prizes given away during the Grand Finale. You might be one of our lucky winners! I'll be giving away gift codes for the audiobooks of APOLLO'S RAVEN and DAGGER'S DESTINY. Click on the following to listen to a sample of these audiobooks: 1) APOLLO'S RAVEN  2) DAGGER'S DESTINY
Check below to see the authors who are participating in this event and will be giving prizes away!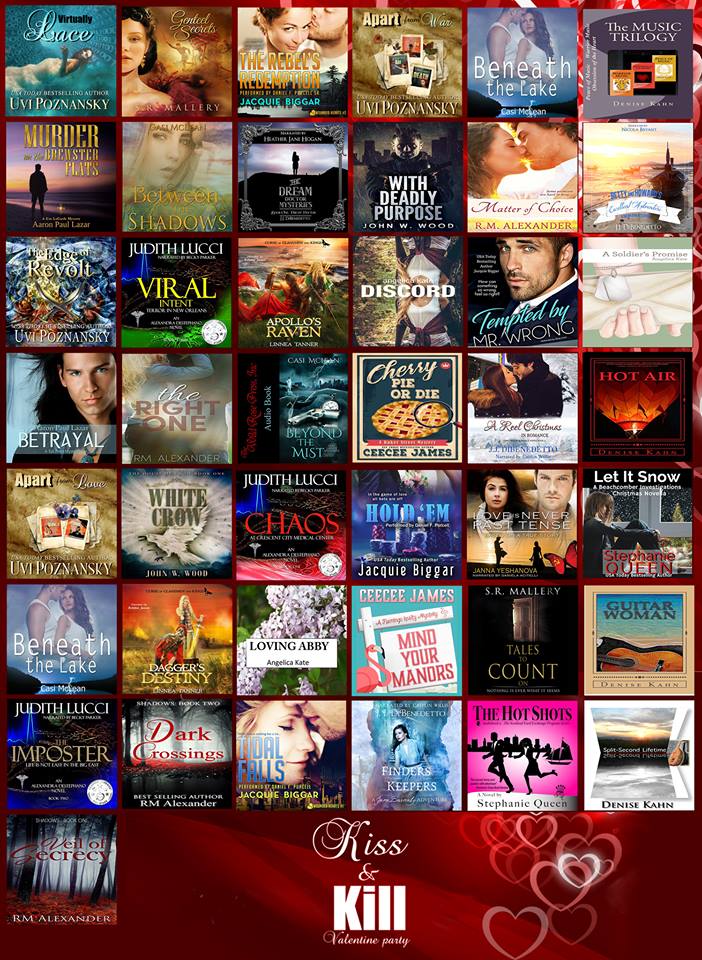 Clearview Public Library Well-Traveled: Sweden and Norway
I'll be giving a slideshow talk about my adventures in Sweden and Norway that will be held at the Clearview Public Library. Journey to the Land of the Vikings and discover the rugged terrain they inhabited. First visit Stockholm, Sweden where the city stretches across fourteen islands and is rich in cultural history. Travel from Oslo to Bergen in Norway, first by train through the alps and then by boat on the majestic and serene fjords.
Local author Linnea Tanner will be your guide. No registration required.
Well-Traveled is your chance to learn about fascinating lands and cultures from around the globe. Fasten your seat belt, we're ready for takeoff!
When:
TUESDAY, FEBRUARY 19
6:30PM – 7:30PM
Where:
Clearview Library
Large Meeting Room Combined
720 Third Street
Windsor, CO  80550
For more details, visit the Clearview Library Website.
Thank you for your continued support in the upcoming Kiss & Kill events and travel presentation.
Best wishes,
Linnea Tanner