I'm excited to be a part of a select group of authors who have joined forces to bring you amazing stories narrated by great voice actors. Just in time for Mother's Day —  SPRING IS IN THE AIR is a two-day Facebook Event on May 7th at 10 AM MDT – May 8th at 7 PM MDT. Anyone on or off Facebook can enter. All you have to do for a chance to win a free audiobook is to click "GOING" at the following link to indicate that you will be joining the celebration: JOIN NOW SPRING IS IN THE AIR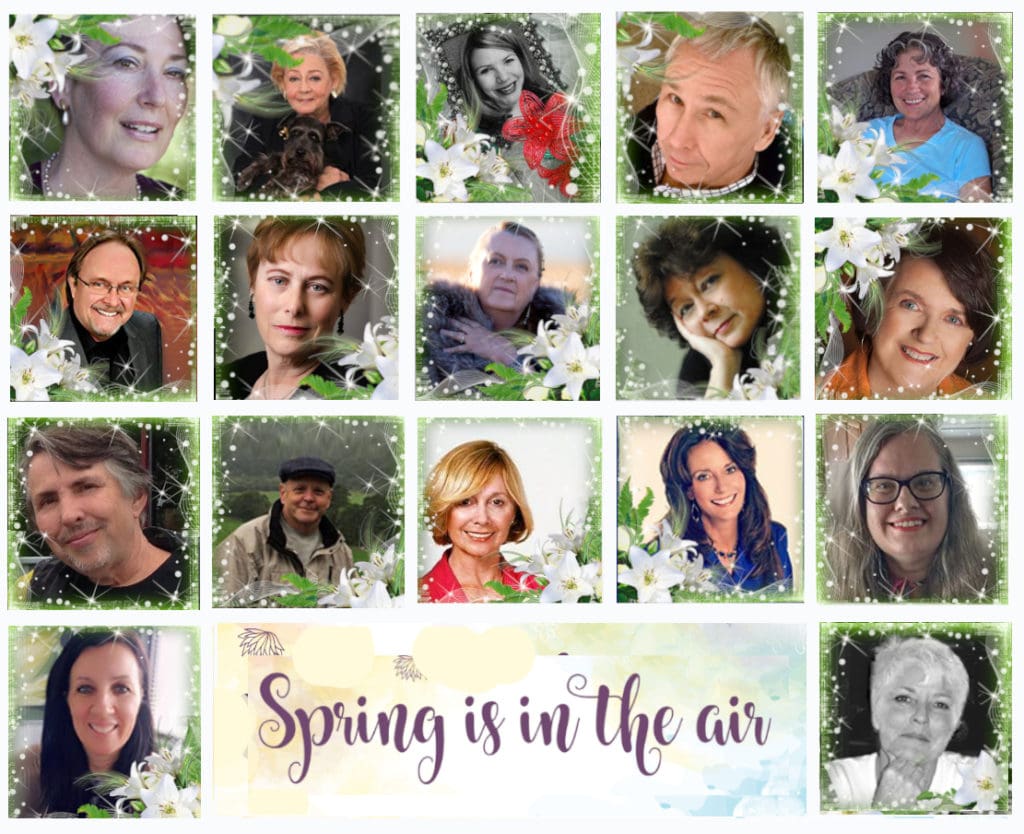 DETAILS ON WHAT YOU CAN WIN
Come listen to our audiobooks. As a GOING guest, you may win one of them! 
✿ Click on the following link to see what you can win: WINNERS✿
If you've never listened to an audiobook before, it's easier than you think. Click to find out: NEVER LISTENED TO AUDIOBOOK
ENTER TODAY FOR A CHANCE TO WIN AN AUDIOBOOK IN THIS GREAT EVENT JUST IN TIME FOR MOTHER'S DAY!